You know that feeling you get when you are about to start something new? Whether it's an art piece, or a poem, or whatever, and you're so motivated and ready to get started, yet you suddenly don't even know how.
That blank white paper on the table simply just stares at you, and it's kind of intimidating. That's kinda how I felt when I decided to make this post.
During signups I failed to get into 3 classes I wanted (early bird gets the worm). One of them was Fall of the Fantasy with Allegra. My backup class was Narratives of Possibility with Brian; which I am now taking.
The main reason I wanted to get in that class so much was so I could work on a project I already had going on. It's a fanfic for something that despite common misconceptions, is not an actual anime or manga. This is going to take some explaining to do, which will be dedicated to this post.
Vocaloid is a music software. The concept is basically to have a singer in a box, and to give a voice to musicians who cannot sing (or just choose not to for whatever reason). The way this software works is that we have a real life person record voice sample of various phonemes. With the software, you can take these samples and arrange them into songs. You can lengthen them, you can add a vibrato, etc. With so many different singers out in the world, as you can imagine there are many possibilities for many different voices.
A popular thing to do with these individual voices is to give them a name and avatar. While naming each individual voice has been a thing since the very beginning, giving each one a cute avatar only became a conscious effort during the development of Hatsune Miku.
https://www.youtube.com/watch?v=pEaBqiLeCu0
Appealing to both musicians and Otaku fans alike, Miku was and continues to be the most popular Vocaloid available. With songs for her to sing, animations featuring her, cosplays of her, fanfiction to star in and fan art of her for days on end, there just isn't any competition. Her developers, Crypton Future Media, recognize her popularity with merchandise, video games and as proven by the link above this paragraph, a couple live concerts. Miku has become a huge phenomenon in Japan and Otaku fans all over the world. I'm just a single member of this giant fan base, and a proud one. Because Miku has no official personality, that leaves fans to interpret her in just about any way they want. I promise you, if you're scrolling through her fan works, you'll find one depicting Miku as this sweet and cheery girl with lots of energy, the next a total evil bitch. It's that diverse.
Seven years have passed by since her release, and many more Vocaloids and even more characters have been added to the roster. Just about all of them (with few and far exceptions) go by the same rules as Miku; cute anime-like avatar, often times artificial sounding voice, little to no personality. Two of these "exception" Vocaloids are both produced by i-Style Project. These Vocaloids are Aoki Lapis and Merli.
Lapis Demo Song: https://www.youtube.com/watch?v=1Gfb2aifhgQ
Merli Demo Song: https://www.youtube.com/watch?v=dJaLGqoNjCA
Lapis & Merli Duet Demo: https://www.youtube.com/watch?v=ydPxEZOYpoU
Aoki Lapis was released in April of 2011 with Merli following up in December 2012. These two are a bit different from their Vocaloid predecessors for various reasons. 1. they are the first pair of Vocaloids confirmed to be siblings (Rin and Len technically don't count. The Kagamines are merely up for interpretations. This is why you'll find one song depicting them as a couple, the next as twins. I prefer twins). Lapis is the younger sibling while Merli is the elder one. 2. Lapis is 15 cm tall with Merli being 16 cm. This is not a misprint. The sisters are fairies.
Lapis is described to belong to a special race of fairies capable of converting songs into power, and are only visible to a subset of the human population. Lapis' singing in particular is described to be able to grant energy to the listener and give life to those around her. Unfortunately for her however, Lapis' bio also states that she has amnesia.
Merli on the other hand is described to be a bit of a contrast to her sister. Her songs draw energy out of others. If Lapis can be seen as 'light', then Merli is 'dark'. This doesn't necessarily mean that Merli is evil though. She is also described as strong-minded and tsundere. And while she acts like she knows everything, the reality is that Merli is quite naive and innocent.
Because of the fantasy aspect, these characters already inherently appeal to me. It's also thanks to their descriptions that get the gears in my head turning. While true, the sisters are a bit of a sharp contrast to each other, I think it's a nice one and I look forward to seeing how they play off of each other. Also as demonstrated in those demos I linked earlier, their voices sound beautiful. I love listening to them. While Lapis is light and breathy, Merli has a sense of darkness and maturity. Have the two harmonize like in Immature World, and they just work together beautifully. Plus their designs. They. Are. GORGEOUS!!! No doubt these are two of my favorite Vocaloid characters period.
Now, about the project that I mentioned near the beginning of this post, well,…..you'll just have to hear about it some other time trololol!!! Seriously though, this post is already long enough and I have so much more to talk about. Information on this project is worthy of it's own post. I just needed to explain what the heck is even going on.
Here's a treat for when you leave this page: the very vocaloid video I was listening to while typing this; which sounds weird when one of your headphone speakers are broken…… MOM!!! *walks away to request a new pair*
https://www.youtube.com/watch?v=46MIgupU8UY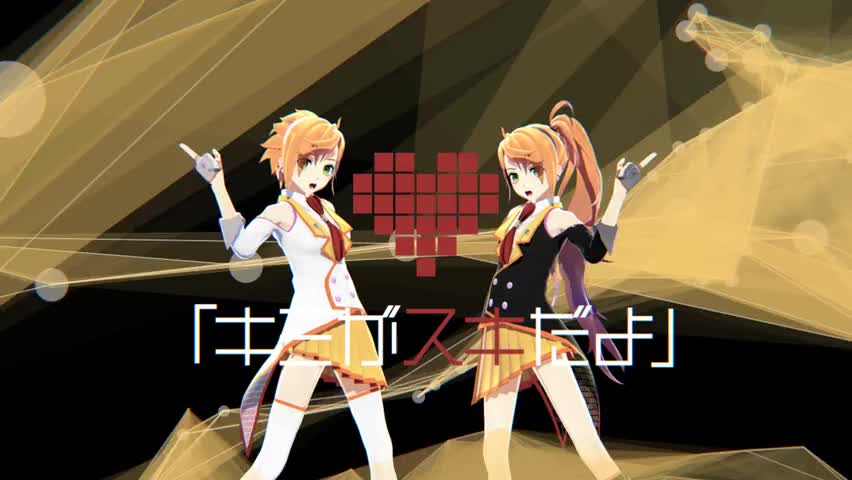 Image Source:
Stock Image
Blank Paper: http://www.anthonysabilities.com/blog/wp-content/uploads/2012/11/Blank-Paper.jpg
Official Art
Aoki Lapis and Merli wallpaper by i-Style Project: http://31.media.tumblr.com/tumblr_mdnv0zsGAG1rlswino1_500.jpg
Screencaps
Vocaloid Software by Yamaha: http://www.yamaha.com/about_yamaha/research/vocaloid/images/VE_main_ss01.png
Anon and Kanon Heart Chrome Music Video: http://img4.wikia.nocookie.net/__cb20140429164955/vocaloid/images/1/17/Heart_chrome_anonkanon.jpg
Product and Merchandise
Hatsune Miku box art by Crypton Future Media and Yamaha: http://upload.wikimedia.org/wikipedia/en/d/df/Miku_hatsune_cover.jpg
Aoki Lapis and Merli wall scroll by i-Style Project: https://fbcdn-sphotos-d-a.akamaihd.net/hphotos-ak-prn1/t1.0-9/401702_497545290278267_579032721_n.jpg
Fan Art citation needed
All Vocaloid Characters: http://oi57.tinypic.com/2mr8ppy.jpg
Aoki Lapis wallpaper by sonnyaws on DeviantArt: http://www.deviantart.com/art/Aoki-Lapis-Dango-Daikazoku-313340775
Merli wallpaper by april4luck on DeviantArt: http://www.deviantart.com/art/Merli-367145992
Note: All images were optioned from Google